Affordable Copier Solutions was born in Austin, Texas in June 2003 and has been saving customers money on their copier needs ever sense. We are a Locally Owned and Operated Company that offers integrated office solutions and reconditioned copiers at a fraction of the cost for new. In most cases we can save our customers up to 75 % or more over new, and can offer them all the same features as new. Backed by more than 30 years of experience in Austin, local owner-operator Matt Munsell also repairs most makes and models of copiers, printers, scanners, and multifunction machines, We Sell Reconditioned Ricoh Copiers and Used Parts for all the Ricoh™ line of products and won't be under sold !  Guaranteed !!
As this industry and technology has evolved, Affordable Copier Solutions primary focus has shifted to a more paperless environment with systems that integrate copying, printing, scanning, and faxing all into one network. Affordable Copier Solutions has saved it's customers thousands of dollars, by utilizing an honest and straight forward approach for all your copy and networking needs. We provide exceptional service after the sale and sell toner and toner cartridge for most makes and models.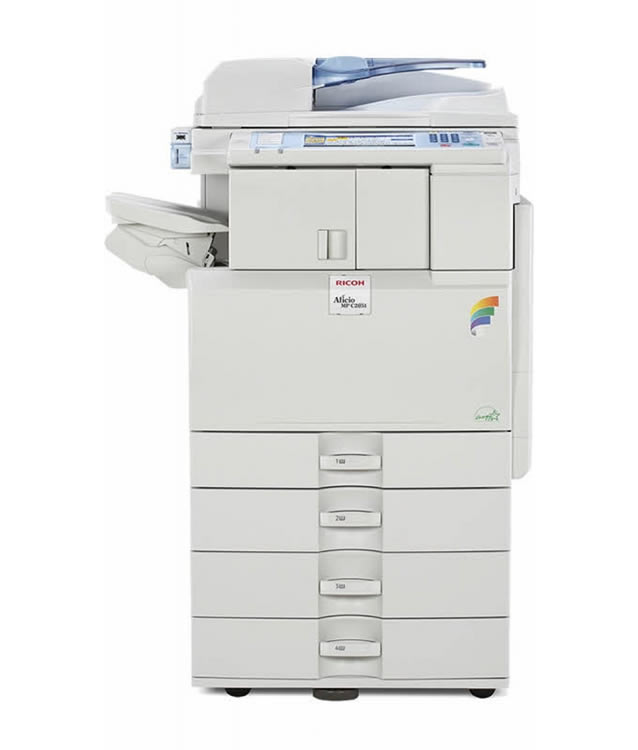 Copiers, Toner, Service, Supplies… We Will Save You Money… GUARANTEED!
*Leasing & Financing Terms Available
High-Tech Machines Allow for Quicker Document Management
*Leasing & Financing Terms Available
Running a small or medium-sized business requires extra time and energy than normal. Speed up your processes with brand-name copy machines and office printers from Matt Munsell of Affordable Copier Solutions. He is always happy to discuss your needs and give suitable product recommendations.
Prevent malfunctioning office equipment from slowing down your operations by requesting fast copier repair and service. Affordable Copier Solutions provides full-coverage service contracts to handle any problems with most major brands, including Ricoh™, Savin™, Lanier™, and Gestetner™.
Affordable Copier Solutions, It's not just our name...
We Will Meet or Beat any Price on a Reconditioned Ricoh Copier in Austin… Guaranteed !!
Featured Multi-Function Copier Solutions